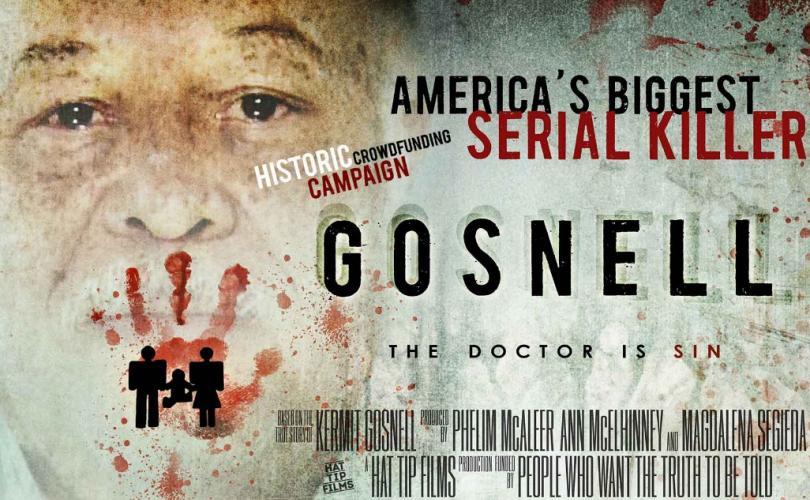 True story of the Philadelphia abortionist Kermit Gosnell whose infanticide and other criminal activities were ignored by the government and the media for decades, resulting in the cover-up of the worst serial killer in American history.
I got to see an advance screener of this new amazing movie coming out in October. Keep your eyes open for it. I'll remind you on this blog when it's out.
Right off the bat, this is NOT a pro-life political movie. It is a detective legal drama about a serial killer and how justice was delayed for a criminal monster. It is a movie about the cover-up of crimes and how the system and political bias of those in power feed that cover-up. This is no different than Erin Brockovich, Michael Clayton, Spotlight, The Insider, The Verdict, A Civil Action, China Syndrome and many other Hollywood conspiracy movies. The only difference is that Gosnell is about a politically incorrect villain so you would have never had the opportunity to see this unique movie if it were not for the brave, courageous storytelling of its producers, Phelim McAleer and Ann McElhinney (They also wrote a NYT Bestselling book by the same title). I have mentioned previously on this blog that I have had the privilege to work with them and I believe they are two of the most heroic storytellers in filmmaking today.
Secondly, this is NOT a gross-out horror movie (though it could easily have been). There are no in-your-face grotesque images of what Gosnell actually did. Yes, creepy images at times, but not gruesome. The director, Nick Searcy, had the creative foresight to understand that it would take the focus off the amazing story and turn off their mainstream audience. It would also get them branded as "Anti-abortion propagandists" by the Media Goliath. This movie is no more explicit than an episode of most television legal or detective procedurals.
It's safe to watch.
This is actually a detective and legal drama that focuses on the detective who was a part of uncovering the crimes, James Wood (played by Dean Cain), and the D.A., a "pro-choice" liberal (played by Sarah Jane Morris) who both seek the truth no matter where it leads. Hers is a deeply personal journey of discovery and the honesty it takes to face one's own bias in a world of high stakes and consequences.
That pursuit of truth, regardless of political affiliation, is mostly absent from our once-great culture. Those who are in power in the most influential institutions of the government and the media use their positions of influence to promote their political agenda and destroy their opponents, NOT to uncover the truth. Truth dies in darkness. And that of course is the theme of Gosnell.
The Genesis of Discovery, the Origin of Evil…