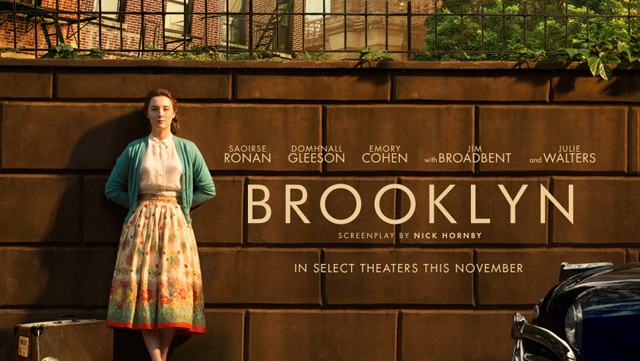 Circa 1950s, a young Irish girl makes her way to America to find work in New York, and finds herself falling in love with the Land of Dreams.
Saoirse Ronan gives an Oscar winning performance in this simple tale of Irish immigrants in the Big Apple. It follows her course as a young single girl named Eilis in Ireland from a struggling fatherless family of her mother and sister. She receives a sponsorship from a Catholic priest in New York to help her find work in America.
She arrives in the Land of Dreams and suffers homesickness and loneliness, until she meets a young Italian boy at a local dance who fancies Irish girls. They strike up a relationship that carries through to the end of the film with true American simplicity and honesty. He's a plumber in a family with dreams to marry and to buy land and a home on an empty Long Island along with his family members.
It is truly the American Dream in its least corrupted form: hard working self-reliance coupled with family devotion and ethnic community that offers the hope of making one's way in the world. The essence of the goodness of the middle-class. It is what made America great. Where normal people could come for a chance to work hard without the oppression of race, class or gender that plagued all of history's cultures before.
It is tempting to find in Brooklyn an analogy with modern day immigration issues. But if anything, it is a rebuke to the tribalist rhetoric that dominates current minority and immigrant exploitation, creates a lawless defiance of legal boundaries, and promotes social violence.
Read on to see why…