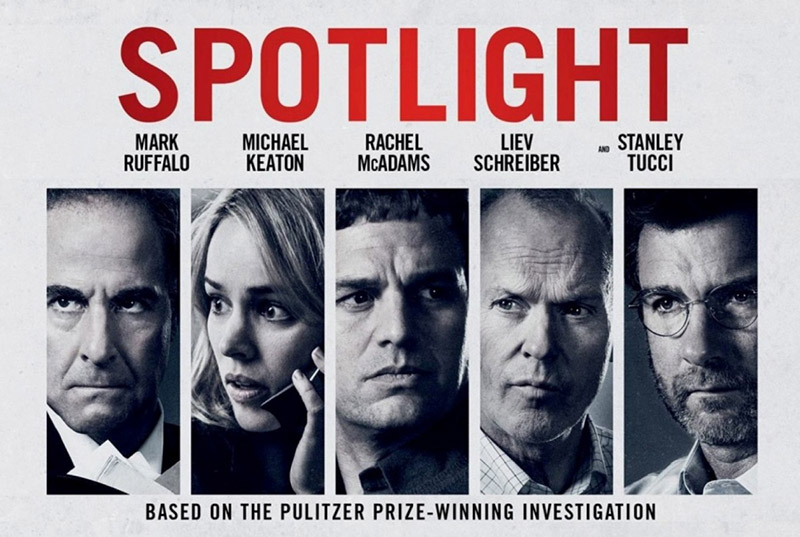 Based on the true story of the special investigative reporting team of the Boston Globe that, in 2002, exposed the massive systemic cover up by the Roman Catholic Church of its pedophile epidemic among priests.
This story works like one of those old journalist procedural movies like All the President's Men. While it's a well told story, it's basically a bunch of reporters running around asking questions to people and trying to get documents. I'm not saying it's boring. It isn't. It's quite interesting. But certainly not worthy of a "best film" Oscar nomination. This one may be there for it's political agenda against the Roman Catholic Church.
And I'm not saying that the Roman Church doesn't deserve the condemnation. It clearly does. But when it comes to Oscars, a movie is more than an agenda. It's the acting, the visual, the action, the immersive experience of the senses. This is something you see with The Revenant, but not with Spotlight.
Spotlight is good, but not great. Its agenda is important, but its artistic movie merits are not.
That said, this is truly one of those issues of corruption that is so disturbing, you cannot deny that it undermines the authority and credibility of the offending institution.
Here's why… Continue reading →