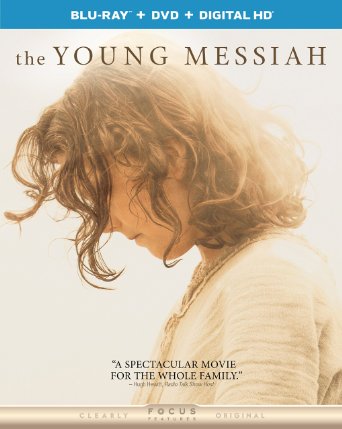 The Blu-Ray and DVD release of The Young Messiah is today and I want to encourage all those viewers who want more quality Christian movies or faith friendly or family friendly or values friendly movies to support this release.
That means "buy it." You will be glad you did.
The Young Messiah is the story of Jesus as a seven-year old boy coming into the realization of his own identity as the Son of God. Yes, it's speculative, we know so little about that period in his life. Yes, it is dangerous theological territory to deal with such weighty matters. But Cyrus Nowrasteh and his co-writer wife, Betsy Nowrasteh have done a worthy job of exploring it with faithful respect. And you know, it's the dangerous risks that can provide the richest and most profound stories anyway.
For a full review/analysis of the movie read my post, The Young Messiah: Must See Bible Movie about Jesus.
Also, check out my interview with the director who found Jesus while making the movie, an interesting revelation of how a person's worldview really does affect the meaning of the movie. They adapted the movie from Anne Rice's novel, Christ the Lord: Out of Egypt, but purged the sectarian and questionable elements of the novel to make a more orthodox Christian story.
But that's not all. There's extra Jesus here… Continue reading →