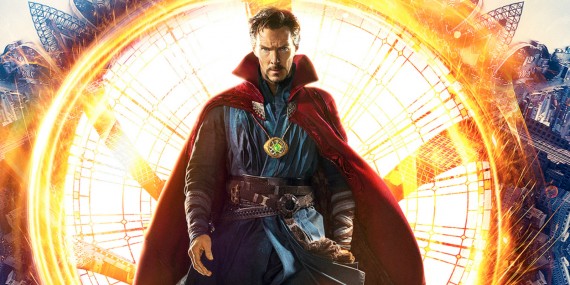 The latest Marvel offering about a doctor of medicine who, because of a horrible accident, seeks to replace his lost fame and power as a successful surgeon, but discovers the power of eastern occultism to transcend himself and fight the dark forces of evil seeking to take over the world.
Special Effects as Boring
This is the least of all Marvel movies, or TV shows for that matter. I have grown so weary of these superheroes as substitute gods, and special effects obsession with big vast environments of CGI with tiny little people in them running around avoiding mass destruction. It's all quite boring and lacks humanity. It's shallow spectacle over dramatic depth.
Don't get me wrong, in general I like some of the Marvel universe. Captain America deals with some pretty transcendent values. The TV shows, Daredevil, Luke Cage and Jessica Jones are intensely human and personal with powerful themes that resonate. So it can be done right sometimes.
But Dr. Strange is unfortunately not one of those times.
I know that movies are visual and so they are the place for some real visual feasting to occur. But if that visual exploration is not accompanied by deep human meaning, it is like junk food or entertainment masturbation; empty thrills without satisfaction. Christopher Nolan sometimes does it right. Dr. Strange tries to mimic some of Inception's mind-bending visuals, but without much interest beyond derivative homage. Chases and fight scenes occur in an endless litany of ever-changing Escher-like environmental metamorphosis with little purpose.
To be fair, writer-director Scott Derrickson does try to make this story about something bigger, about the recognition of spiritual reality and the purpose of life found in something bigger than ones' self. Dr. Strange begins a narcissistic individual but ends up giving himself to a cause greater than himself. He begins a selfish glory hound, and ends up a guard dog for the world.
The problem is that the story's well-intended meaning becomes a shallow generic self-righteousness that ends up drowning in an irrational and unbiblical occultic worldview.
Here's how… Continue reading →