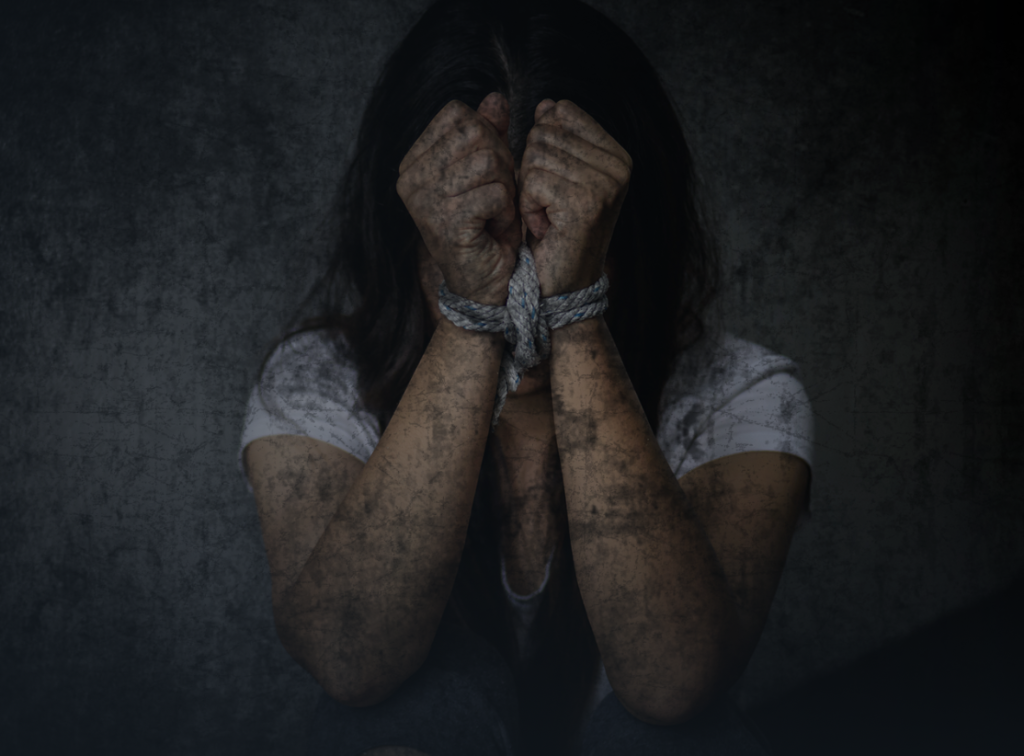 A documentary examining the spiritual and cultural toll that sex trafficking and its evil sibling pedophilia has on our humanity. Untold secrets, suppressed truths and occultic ties of this diabolical system are uncovered within a hopeful conclusion of redemption.
The filmmaker Josh Peck is involved in podcasts and ministries that often deal with fringe topics of the paranormal and end times beliefs. But in this documentary, he approaches a subject we should all be concerned about, and he does so with sensitivity and insight that will help to both educate and activate viewers in the mainstream as well.
The story is about his own journey of discovery along with the stories he tells of the victims and victors of this labyrinth of pain and suffering. He describes how, as a Christian informed about moral battles within the culture war, even he discovered he was woefully unaware of just how deep the hole of darkness that sex trafficking is.
We are first introduced to a story about the Finders, a religious cult in the D.C. area that was discovered to be a ring of child abuse in 1987. But in the course of legal proceedings, the case is strangely suppressed and disappears from public memory (Have you ever heard of them?). This leads Josh on a chase after the international network of connections with the rich and powerful elite that are involved in the horrors of pedophilia and sex trafficking.
Among other examples, Peck addresses the most recent, most disturbing and most relevant story of Jeffrey Epstein and his network of rich and famous celebrities and their involvement in this great evil.
Two of the most fascinating of the interviewees are Ilonka Deaton and her brother Jaco Booyens, both South African activists against sex trafficking. Ilonka tells her heart-wrenching personal story of childhood abuse at the hands of an older trusted teacher. But this is not voyeurism or exploitation. There is just the right balance of hard truth and creative restraint so that we learn without being exploited.
And her story is not without redemption. And we are talking bold, clear Christian redemption that brings true hope through the injustice. This testimony alone is worth the entire documentary.
One of the elements not usually addressed by the mainstream approach to reporting on pedophilia and child abuse is the occultic connection (for obvious secular reasons). Now, I have to admit, I am skeptical about a lot of the "Ritual Satanic Abuse" theories that originated in the 1980s with, among others, the McMartin preschool trial, which proved to be a psychologically manipulated hoax.
Secondly, I am very wary of the temptation to attribute human evil to external supernatural forces, when in fact, human nature is sufficiently evil to provide the actions from pedophilia all the way to genocide. In a way, hasty attribution to demons reflects an unbiblical false image of humanity incapable of such evil on our own. As if thoughts of "murder, adultery, sexual immorality, theft, false witness, slander" do not have their origin in man's heart of depravity (Jesus, Matthew 15:19).
However, that does not mean that there is no demonic aspect to some of these experiences. There are after all, really people who do worship Satan or engage in pagan religious rites that result in demonic influence and even possession. Each case must be examined on its own merits. And that's what Peck tries to do. I thought that he made a very careful and non-sensational case for considering the possibilities of the occult connections without falling into the pit of "demonic reductionism" that so often plagues some Christian circles.
Peck models that balance by acknowledging the frauds of the past, such as the John Todd case, where a criminal posed as an ex-Satanist in order to fleece the faithful with his sensational demonic conspiracy theories.
But as I wrote, not all the stories out there reduce to simplistic natural explanation.
All in all, this is a well done educational and inspirational undertaking. It's a bit long at 2 full hours, reminding me of one of those great sermons that goes on a bit too long in church. Not that it's boring, but more that it's taxing on the endurance of such heavy material (And maybe we do need to hear things repeated a couple times for them to sink into our thick skulls).
Also, the interviewees are a bit heavily weighted toward amateur researchers than the experts like Ilanka and Jaco, but they are all sharp and provide evidence beyond mere sensational claims.
That said, I recommend checking it out at Amazon here.