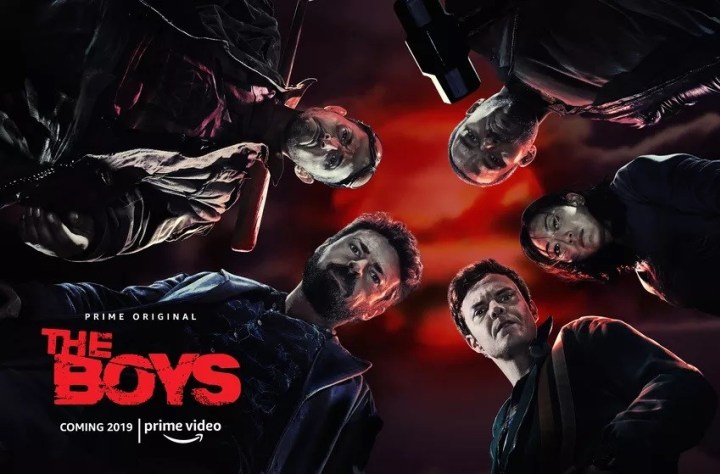 The anti-superhero series on Amazon. What if superheroes got publicists and social media?
The premise of this series is that a major private corporation manages superheroes' careers and brand images like Hollywood celebrities. Of course, there's big money in them thar hills and the whole "save the world" thing is just a cynical meme for exploitation by the elite.
I'm not that entirely adverse to the premise because, while I applaud the elevation of noble values that comes with most superhero stories, I have also had a deep distrust of the genre because of its tendency to replicate the idolatry of pagan religions.
Superheroes as God Substitutes
On the one hand, a superhero like Superman can certainly be a "Christ figure," a myth that points toward a spiritual truth. But I have also observed that as our culture becomes more secular and more god-hating and anti-Christian, it is no surprise to me that superhero stories become replacements for that lost narrative. Superhero blockbusters are evidence of a deep inescapable hunger for deity. And when the Judeo-Christian god is expelled from society, superheroes function as replacements of human projections.
There is very little difference between, say the gods of the ancient world, and modern superheroes. Sometimes, they are even direct references to such (Wonder Woman, Thor, etc.). They perform the same purpose: they express and explain cultural and moral values and incarnate the pursuit of transcendence, that hunger for deity.
Humankind is "homo-religicus" or an inherently religious being. And when you cast away the constraints of the Judeo-Christian God, you do not become strictly secular, you actually construct a new mythology (religion) to fulfill those transcendent needs. You create new gods. And if you try to stay secular, ideology becomes your religion, or totalizing discourse that is your god of ultimate values: Leftism, Marxism, Socialism, identity politics all operate in this way. They are God-substitutes. They are idolatry.
And those gods are tyrants. Because human beings are essentially evil, and therefore, absolute power corrupts absolutely.
In this sense, I actually found myself quite interested in the series, at first.
At first.
In fact, the story can be seen as a critique of the corruption of power and of elitist celebrity culture. That is how it is set up, before it all comes unwound… Continue reading →