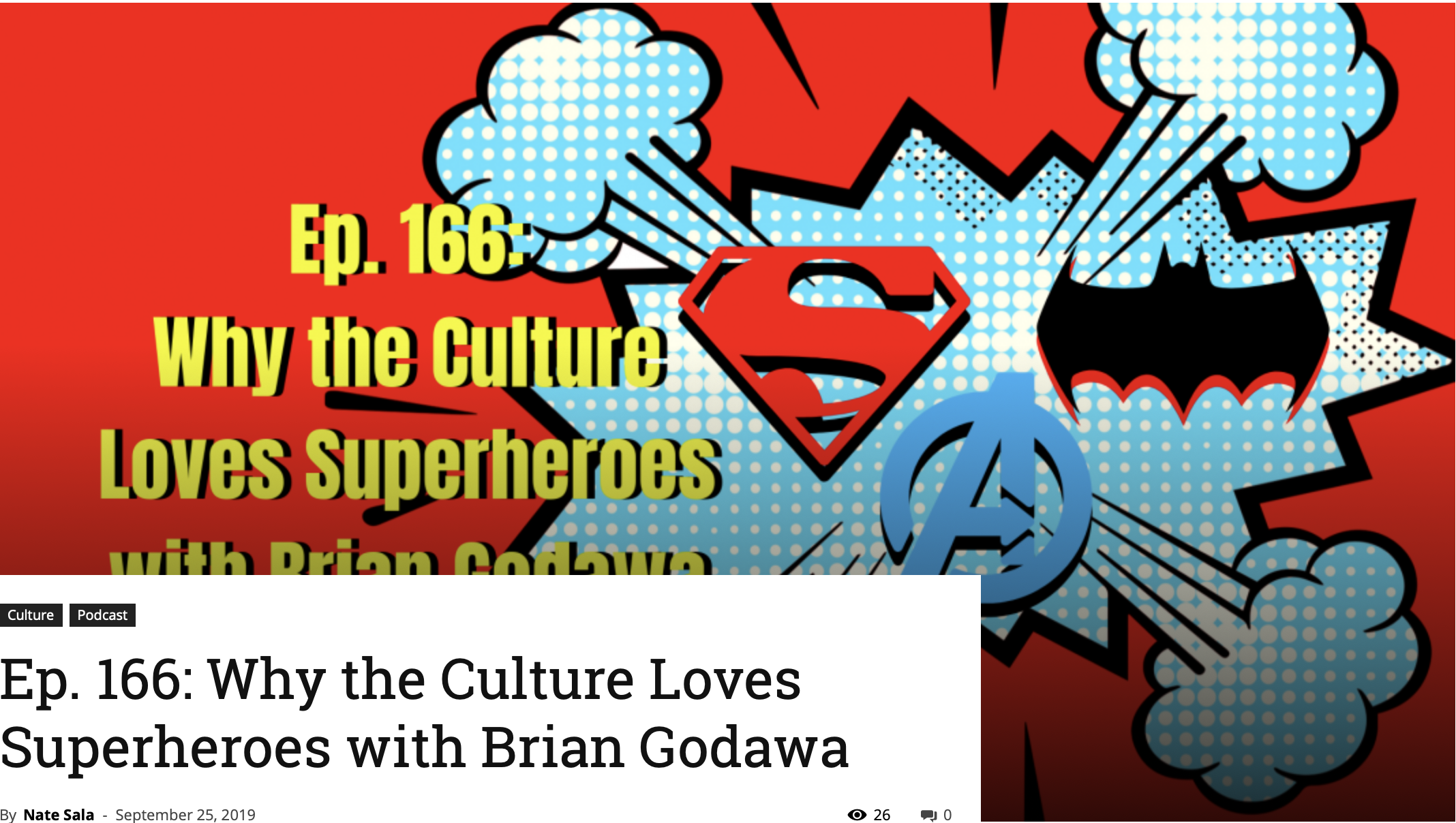 It's not quite that simple. But there is much profundity in this discussion about our culture and superheroes.
Nate is one of my all-time favorite podcast hosts. This was an engrossing discussion.
Okay, I like the co-host Gene Gosewher too.
I talk alot so if you like to listen to me, you will love this podcast. If you hate the sound of my voice and my thoughts, then this will drive you up a wall.