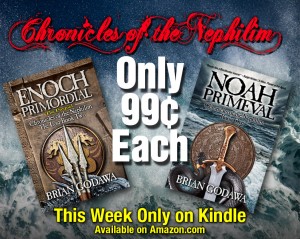 For one week only, starting today, the first two novels in the Chronicles of the Nephilim series are on sale for only 99¢ each. Kindle Only.
See what all the controversy is about with these two best-sellers.
The Watchers, The Nephilim giants, and the Biblical cosmic War of the Seed.
Buy Noah here: http://amzn.to/1ChypR6
Buy Enoch here: http://amzn.to/1mJwHe4