Brian Godawa is the screenwriter for the award-winning feature film, To End All Wars, starring Kiefer Sutherland. It was awarded the Commander in Chief Medal of Service, Honor and Pride by the Veterans of Foreign Wars, won the first Heartland Film Festival by storm, and showcased the 2003 Cannes Film Festival Cinema for Peace. He wrote and directed the documentary Wall of Separation for PBS, Lines That Divide: The Great Stem Cell Debate for CBC Network, and School's Out: Political Correctness Vs. Academic Freedom for Boulevard Pictures. He also adapted The Visitation by best-selling author Frank Peretti for Ralph Winter (X-Men, Wolverine).
Mr. Godawa's scripts have won multiple awards in such screenplay competitions as Carl Sautter, The Nicholl Fellowship, Austin Heart of Film, Fade-In, Worldfest, Writer's Network, Chesterfield Writer's Film Project, Columbus Discovery Awards and Reader's Digest Screenplay Competition.
He gives lectures at high schools and colleges on screenwriting, as well as the art of watching and writing movies. He has had his articles on movies and philosophy published in magazines around the world, most recently winning First Place from the EPA for his article on the philosophy of The Matrix.
His book, Hollywood Worldviews: Watching Films with Wisdom and Discernment (InterVarsity Press) is in its ninth printing, and his new book Word Pictures: Knowing God Through Story and Imagination (IVP) addresses the power of image and story in the pages of the Bible to transform the Christian life.
Mr. Godawa is a member of the Studio Task Force at Biola University; a contributing writer for CRI Journal; a founding member of Arts & Entertainment Ministries, LA; and Senior Fellow of Film for the Center for Cultural Leadership, CA.
---
Headshot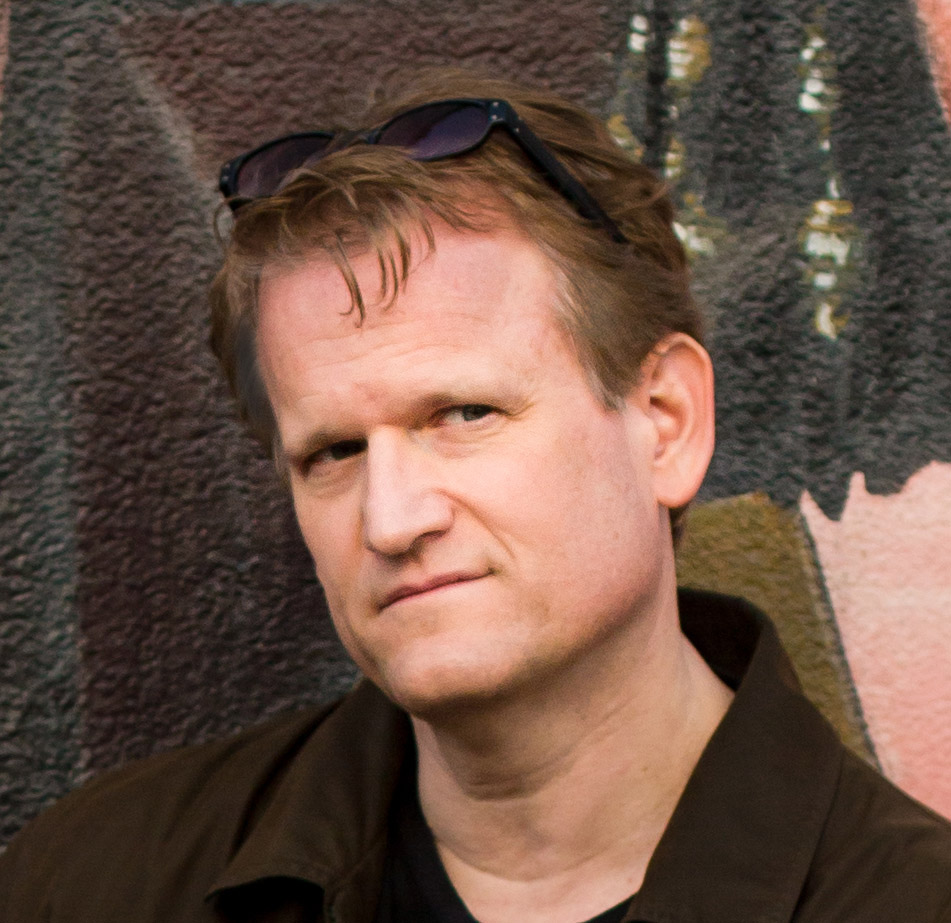 Resume
Teaching and Speaking Experience
1995-present
How To Watch a Movie
Seminars in various churches and colleges throughout the country.

2010
King's College, NY, Distinguished Speaker Series.
Biola Media Conference, CA, March.
Veritas Academy Online Teachers Conference.

2009
Biola, Francis Schaeffer conference, CA, February.

2008
Christians in Media LA (worship media conference), CA, April.
Veritas Press Online Teachers Conference, August.
Worldview Conference, Philadelphia Biblical University, Nov.

2007
Center For Cultural Leadership conference on Movies, CA.
Summit Worldview Student conference, CO.

2006
Serious Times Conference, TX March.
Worldview Super Conference, GA, May.
Hollywood Worldviews Conference, CA, Aug.
Society for Classical Learning Conference, Greensboro, NC, June.
Christian Worldview Student Conference, VA, July.

2005
Judson College, Elgin, IL, Feb.
L'Abri Jubilee Conference, MO, March.
Blackstone Legal Fellowship Law Conference, AZ, July.
Vanguard University, CA. September.
Liberty University Story Conference, VA, Oct.

2002
Westminster Classical College, Elkton, MD.
Art, Movies and Worldviews Conference

2001
Cabrillo High School Center for Advanced Technology, Long Beach, CA.
Screenwriting Story Structure

2000
CFF Film Forum Conference, Germany
Movie Structure and Redemption in To End All Wars.

1999-2002
University of the Nations, Woodcrest, Lindale, TX.
School of Digital Filmmaking, Koloa, HI. Screenwriting College Class.

Published Books
2012
Enoch Primordial: Chronicles of the Nephilim The Lost Book, Embedded Pictures

2011
Noah Primeval: Chronicles of the Nephilim Book One, Embedded Pictures

2010
Omnibus V: The Medieval World, Veritas Press, published chapter,
"History of Dramatic Arts."

2009
Word Pictures, Intervarsity Press, published book.
Hollywood Worldviews, Intervarsity Press, published book, revised edition.
Apologetics for a New Generation, Harvest House, Ed. Sean McDowell, published chapter "Storytelling and Persuasion."

2002
Hollywood Worldviews, Intervarsity Press, published book.

2002
The Christian Imagination, Shaw, Ed. Leland Ryken, published chapter, "Redemption in the Movies."

Published Articles
2012
Mythlore, (peer-reviewed journal) Mythcon 43 presented paper.
"Leviathan vs. the Storm God: Biblical Authors' Appropriation and Subversion of Ancient Near Eastern Mythopoeia"

2012
BioLogos Foundation, BioLogos.org. Contributing writer.

1995-2011
CRI Journal, Charlotte, NC, published articles.
Scr(i)pt magazine, Los Angeles, IL, published articles.
Sacerdos magazine, Rome, Italy, published articles.
samizdat.com, French online magazine, published articles.
Reformation in Poland, Poland, published article.
SCP Journal, Berkeley, CA, published articles.
Cornerstone magazine, Chicago, IL, published articles.
Center for Cultural Leadership, LaGrange, CA, published articles.
razormouth.com, online magazine, published articles.
Rutherford Institute Magazine, Charlottesville, VA, published article.

Professional Organizations
2017-present
Advisory Board,
Stage & Story
, Christian performing arts. (
website
)
2016-present
Board member,
Miqlat
, Non-profit biblical theology. (
website
)
2003-present
Senior Fellow of Film,
Center for Cultural Leadership.
 (
website
)
2003-2016
Member/mentor, Biola Studio Task Force, CA.