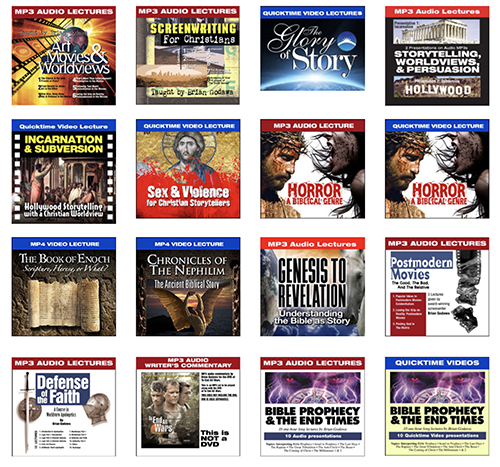 From now until December 4, you get 50% off your purchase of all Godawa's teachings on the Nephilim, Enoch, Horror, Storytelling, Hollywood and the Bible on MP3 audio and Quicktime video.
Just use this code on checkout: 32057P49
This discount only applies to digital download MP3s and Quicktime videos sold directly through the Godawa.com store. It does not apply to any of Brian Godawa's books, lectures or movies that are purchased or rented at Amazon.com on Instant Video, Kindle, paperback or audiobook.