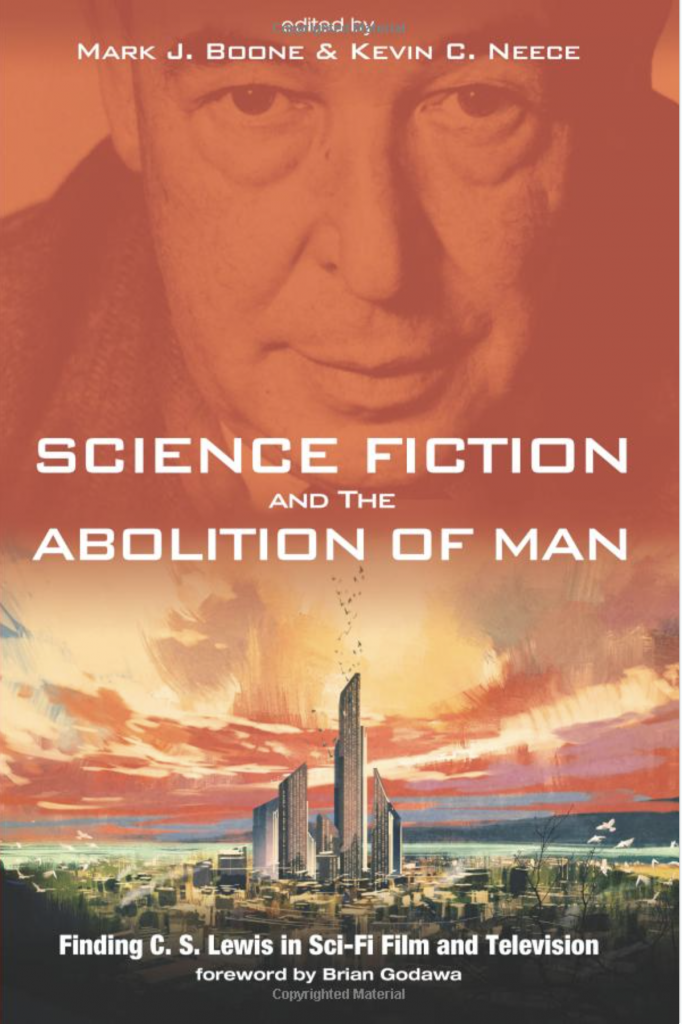 If you love C.S. Lewis and Sci-Fi, you will WANT to buy this book.
I wrote the foreword to this mind-bending exploration of all things Lewis and sci-fi in media entertainment.
Here is the description:
The Abolition of Man, C. S. Lewis's masterpiece in ethics and the philosophy of science, warns of the danger of combining modern moral skepticism with the technological pursuit of human desires. The end result is the final destruction of human nature. From Brave New World to Star Trek, from steampunk to starships, science fiction film has considered from nearly every conceivable angle the same nexus of morality, technology, and humanity of which C. S. Lewis wrote. As a result, science fiction film has unintentionally given us stunning depictions of Lewis's terrifying vision of the future. In Science Fiction Film and the Abolition of Man, scholars of religion, philosophy, literature, and film explore the connections between sci-fi film and the three parts of Lewis's book: how sci-fi portrays "Men without Chests" incapable of responding properly to moral good, how it teaches the Tao or "The Way," and how it portrays "The Abolition of Man."
You can get it on Kindle here.
You can get it in paperback here.