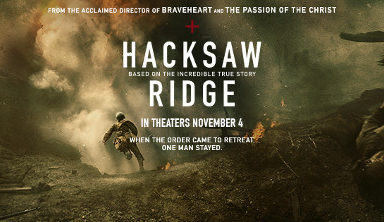 This is one of my favorite podcast interviews I've done.
The guys at A Clear Lens talked with me about the movie Hacksaw Ridge.
We discussed everything: The themes, Christian faith, persecution, worldview, politics and acting and casting!
You will love this one. It's deep.
I may start a podcast about movies with a friend of mine, Mark Tapson. What do you think?