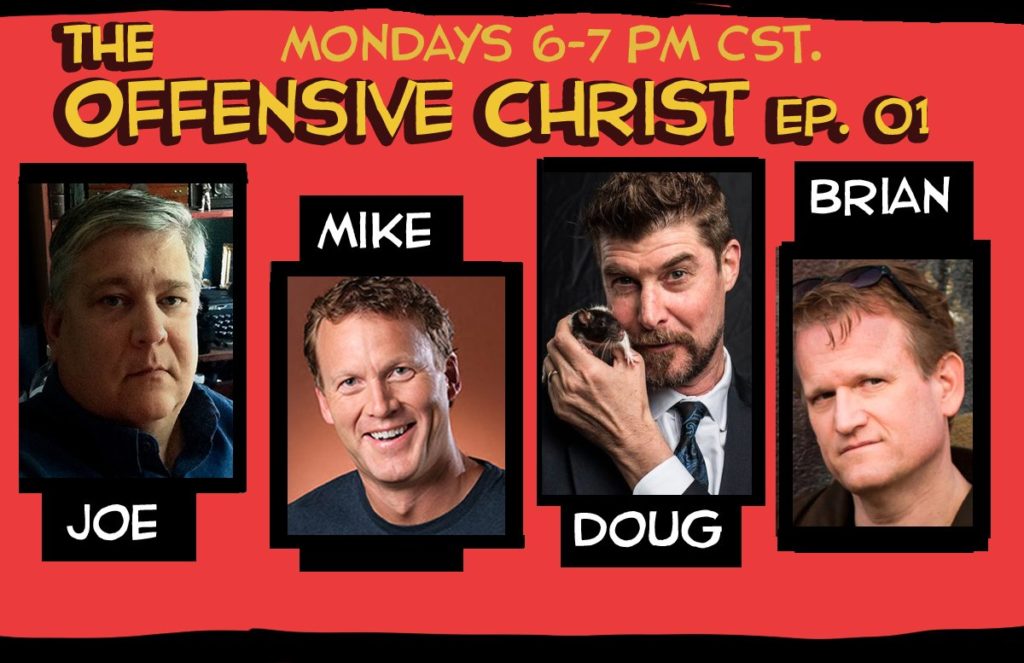 The unique and famous Doug TenNapel (Earthworm Jim, and Veggie Tales) invited me to cohost a new podcast along with Joe Potter and Mike Nelson (Of Mystery Science Theater fame).
It's called The Offensive Christ, which kind of gives you an idea of our understanding of Truth.
Our goal is to talk about apologetics related topics without shame.
And a little bit edgy.
Check out our first episode here.
Subscribe and click the "bell" to get our latest when it comes out.