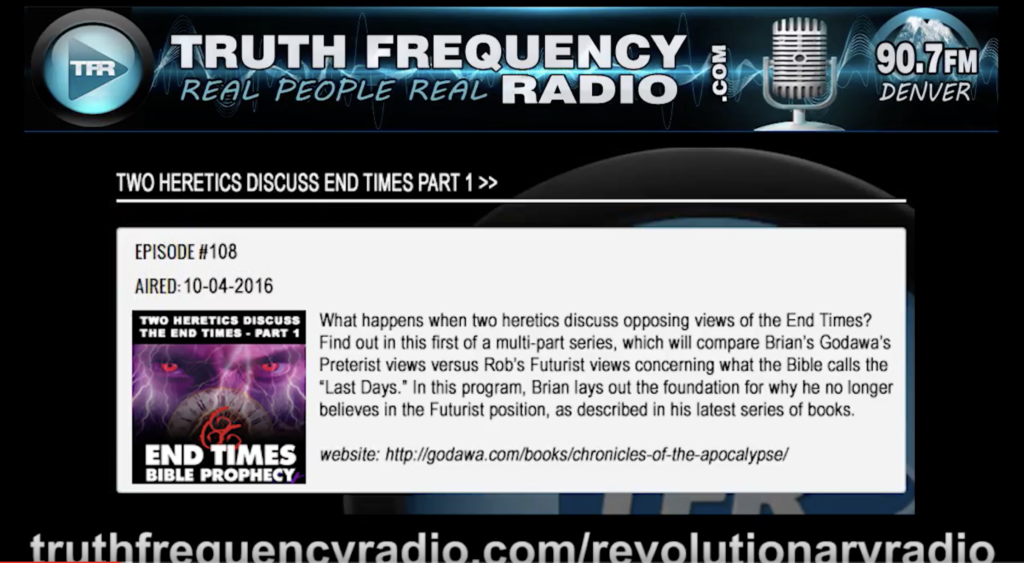 This is a FASCINATING discussion. One of my most interesting.
I was on Rob Skiba's podcast talking about the End Times and the failure of modern Bible Prophecy pundits over and over and over again.
With such a track record of absolute and total failures, maybe it's not because individuals are wrong in specific interpretations. Maybe its the entire system that is wrong.
Consider something radically different. Consider preterism…
What happens when two heretics discuss opposing views on the End Times? Find out in this first of a multi-part series, which will compare Brian Godawa's Preterist views versus Rob Skiba's Futurist views concerning what the Bible calls the "Last Days." In this broadcast, Brian lays out the foundation for why he no longer believes in the Futurist position, as described in his latest series of books.
Listen on Truth Frequency here (you can download)