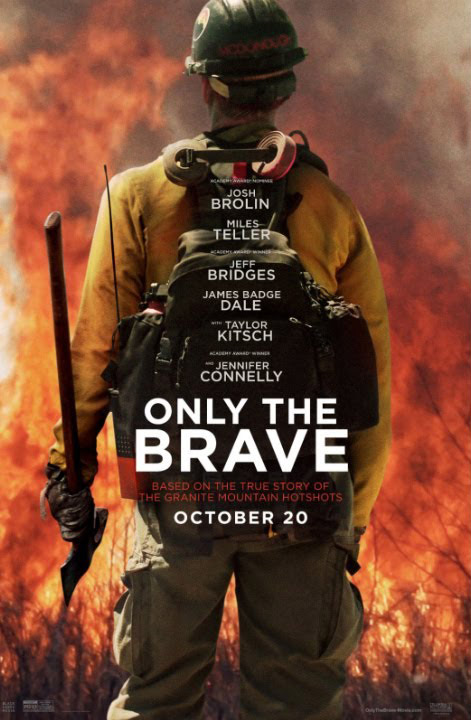 True story of the Granite Mountain Hot Shots, an elite group of firefighters facing one of the worst fires in Arizona.
I have big deadlines and don't have the time to give to this that I wish I could. But I just wanted to say that this film has an essential quality that I have not seen in a loooong time in movies: a real heroic masculinity. I'm not talking about fake karate fights and sci-fi effects and comic book silliness. I mean the kind of heroism that inspires you to be a strong man in the self-loathing, self-destructive society that we live in.
If you are sick of the infantilization of colleges, the sexist attack on masculinity by feminism, the attempt to emasculate all males based on the sexual depravity of some in power, the agenda to destroy God's image by gender confusion, and the outright cowardice of our politically correct, SJW society, then you must see Only the Brave.
It highlights not merely bold, gritty courage and bravery in men, but it gives honor to their women, and even shows the men's flaws and how they seek to address them to become better husbands and fathers and role models.
Heroism, courage, love, comradery, maturity, masculinity, it has it all.
And we need it all.
Go see this movie.