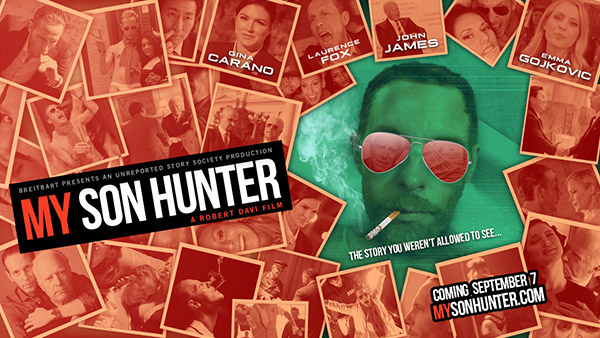 The wait is over.
You can now see my new movie My Son Hunter online.
Click here to buy it and watch it online ($21.99)
You can't get it anywhere else. Netflix won't show it, Amazon won't show it. Hulu won't show it. This is a movie that exposes the crimes of the Biden family as hidden on Hunter's laptop and suppressed by the news media in collusion with the White House and FBI. Don't you want to see what's on that laptop?
This is NOT a documentary, it is a narrative drama, political satire like House of Cards or The Wolf of Wall Street.
The story is that Hunter goes to a dance club and falls in love with an exotic dancer, to whom he confesses what is on that laptop. Then we get a look into the facts with entertaining satire. A fun twist at the end inspires the viewer.
Warning: for those who are sensitive, this movie is rated R. There is sex, drugs, and language. But no nudity. It's similar to how God's prophets would show the corruption of Israel through vulgar images of sexuality and crime. It is a prophetic denunciation and a call to justice. Real justice.