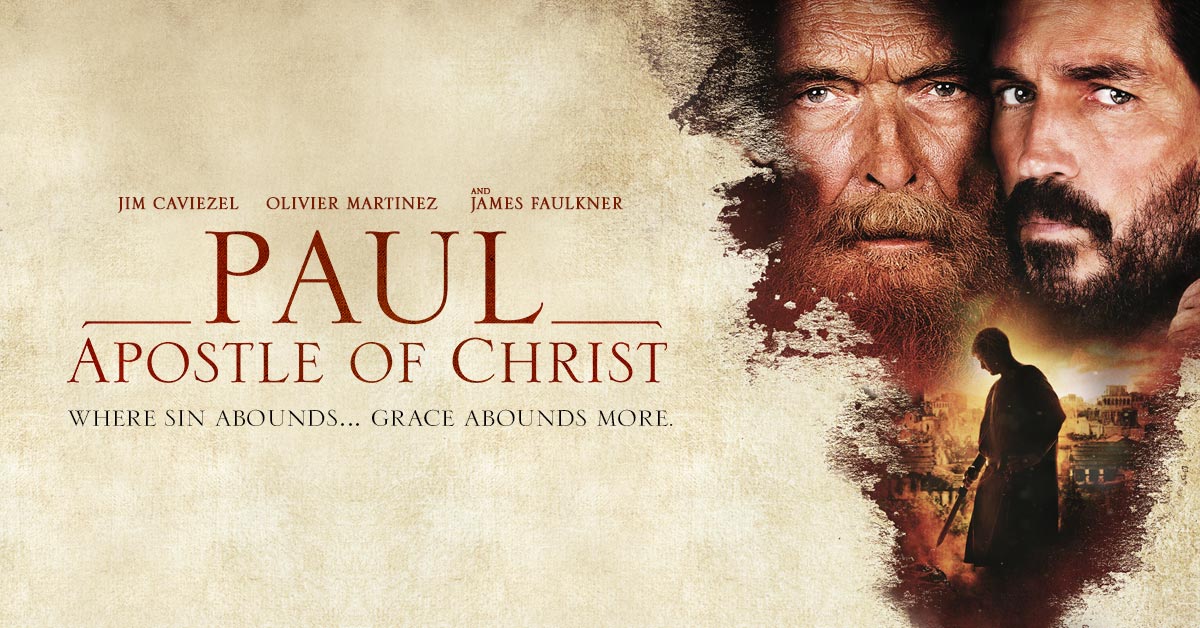 The true story of the apostle Paul's last year of life before martyrdom in Rome. Luke the physician visits him as Christians in Rome struggle with secrecy and survival in the midst of great persecution.
I recorded a podcast on the movie with Nate Sala's A Clear Lens here.
Unfortunately, I didn't have my notebook with me when I saw the movie. And I don't have time right now to detail everything, but we touched on everything in the podcast.
I wanted to write this for the headline: This persecution of Christians is what we have to fear coming true again, NOT the ridiculous delusion of The Handmaid's Tale that will never happen.
This is a must-see film for Christian believers. Well-written and well-acted profound wrestling with the issues of persecution and retribution, violence and non-violence, in the context of the Neronic persecution of the first century.
Realistically biblical dialogue that captures the language of the Pauline epistles and makes it come alive in a way that I have not seen done before. Paul's most theologically rich phrases, like, "to live is Christ, to die is gain," and "Christ in me," etc. are woven into the dialogue in a way that are satisfyingly realistic and illuminating. It gives flesh to abstract theological concepts.
This is not a feel-good movie. This is a profound spiritual exploration of suffering. Its theme is about finding the victory of faith in Christ in the midst of suffering and persecution; an ironic paradox that unbelievers cannot grasp, and even most believers have a hard time living out. That's why this story is so valuable.
It is a low budget movie, and though it deals with the Neronic persecution, we don't get to see the full brutality of the arena, which would have hit home the visceral depth of evil done against Christians. But it does a great job of capturing the internal and spiritual struggles faced by those under assault, and how faith in Christ carries one through to the end.
Paul: Apostle of Christ is an excellent example of how Christians can make better movies with better quality and integrity. Support it, so we'll get more of them.
To get the big picture of the first century suffering of the early church, you can read the novel Tyrant: Rise of the Beast, which chronicles the details of Nero's persecution of the Christians in a way that speaks the Gospel to Power. It's the big budget version I wished these filmmakers would have been able to afford.