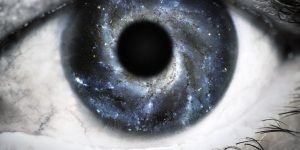 Hosted by Dr. Mike Heiser, author of the game-changer in supernatural theology, The Unseen Realm. This episode features co-hosts Brian Godawa (hey, that's me!), Natalina (Beyond Extraordinary podcast), Trey (Naked Bible podcast), Doug Overseer (Seers See Ministries), and Pastor Doug Van Dorn (author, Giants: Sons of the Gods).
We talk about respectable peer-reviewed analysis of this phenomena that is one of the more sensational elements of paranormal shows like Ghost Hunters and Ghost Adventurers, and Ghost Worshippers (Okay, just kidding on that last one). But we do deal a bit with the Biblical prohibition of talking to the dead, which is what this phenomenon is actually a modern day version of.
But are the claims of EVP real, artificial or something else?