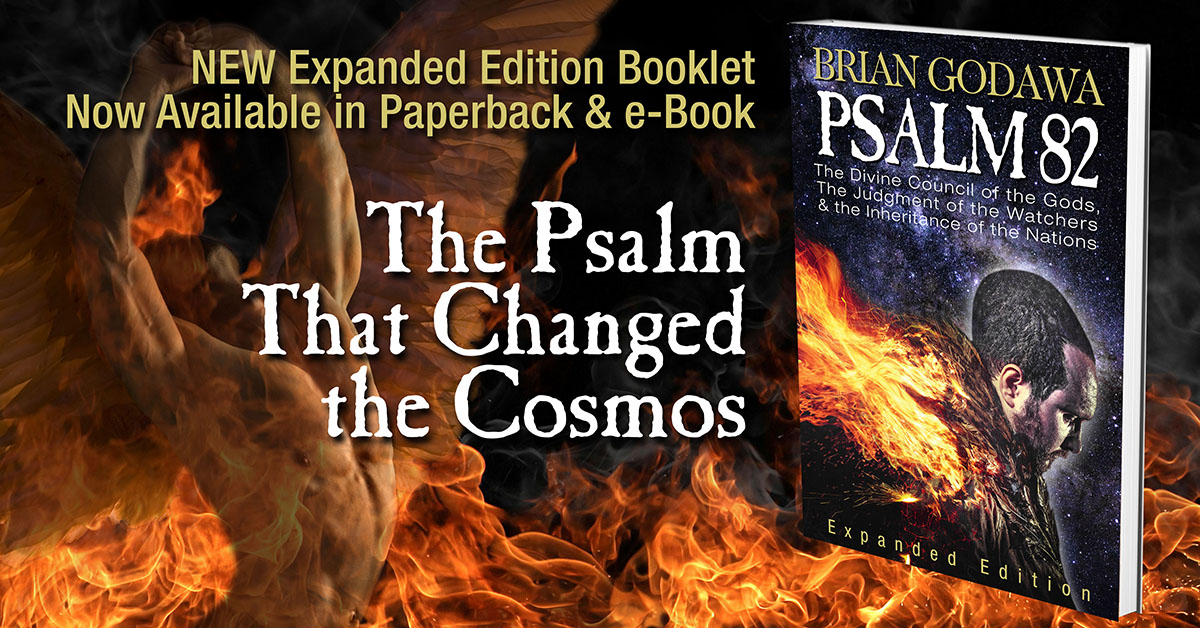 I recently expanded this booklet and released it as a paperback and e-book on Amazon
(If you already own the book on Kindle, it will automatically update to the new expanded version)
The Shocking Biblical Truth Behind the Most Mysterious Psalm 
Best-selling Christian author Brian Godawa examines Psalm 82 to reveal its fascinating storyline of the Sons of God who surround God's throne. They are given to rule the Gentile nations, but they rule unjustly, and are judged by Messiah, who strips them of immortality and takes back the earth.
It's time to rediscover the biblical storyline of Christ's victory over the powers and what that means for us.
This booklet is author Godawa's biblical proof for the narrative he follows in his two best-selling series Chronicles of the Nephilim and Chronicles of the Apocalypse.