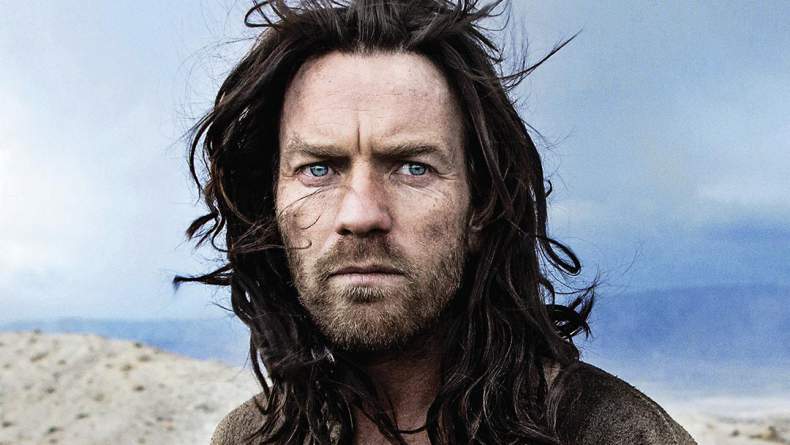 A fictional drama of Jesus during his 40-day fast in the desert. He meets a family with one male son and a sick dying wife, and makes a wager with the devil to try to help them through their family problems. Starring Ewan McGregor as Jesus and Ewan McGregor as Satan.
In my book Hollywood Worldviews I write about how the depictions of Jesus in movies throughout the decades often reflect the zeitgeist of the era. I wrote: "A survey of the portrayal of Jesus in the movies yields an interesting mixture of both historical and mythical, human and divine, sinner and saint. In fact, one might say that the history of Jesus in the movies is precisely a history of the theological struggle between Christ's identity as God and his identity as man."
A Jesus by any other name
In HW, I called the Jesuses of the movies by their social constructs as depicted in the films:
The Greatest Story Ever Told (1965): Leonardo-DaVinci's-humanistic-Renaissance Jesus.
King of Kings (1961): Youthful-blue-eyed-Aryan-WASP-moviestar Jesus.
Jesus of Nazareth (1977): Hypnotic-eyed-possibly-drug-addict-Jesus-who-never-blinks.
Jesus Christ Superstar (1972): 70s-nonviolent-peace-demonstrator scapegoat-for-the-military-industrial-complex Rock n Roll Messiah.
The Last Temptation of Christ (1982): Confused-epileptic-temper-tantrum-sinner Jesus.
The Gospel of Matthew (1995): Smiley-faced-California-surfer-dude Jesus.
Jesus: The Epic Miniseries (2000): Politically-correct-lovey-dovey-pacifist-television Jesus.
Judas (TV 2004): Dr.-Phil-Scooby-Doo-Shaggy-Malibu Jesus.
Look, I realize how impossible it is to portray the God-man in any way that everyone will approve of. That ain't gonna happen. (It would take a – a miracle! And then most people wouldn't believe it anyway)
My definition of the Jesus of The Last Days in the Desert as being a "Boring-Arthouse-Existentialist Jesus" is certainly no disappointment with the very weighty performance of McGregor (The Satan part is addressed later). His acting was profound and very human. He really brought it with this portrayal of Jesus being tempted by the lust, the flesh, the eyes, and the pride of life without being a sinner. Fair enough. A Jesus who, like many holy men, fasts in order to draw close to the God he feels out of touch with. A Jesus who wrestles with existentialist issues of presence and purpose, most akin to the Gethsemane scene of the dual natures in conflict.
Or is it?
The director, Rodrigo Garcia, who claims to not be a Christian, said that he could only understand Jesus' human side. He questioned how could one portray the divine side anyway? Again, fair enough. At least he didn't try to subvert Jesus into his opposite like the most recent abominable Noah and Exodus movies do with God and their human heroes.
Or did he? Continue reading →